---
GET SOLID CORE MUSCLES
Based on 1,104 reviews
Elevate Your Fitness with the Tactical X Abs Stimulator, delivering precision engineering and advanced technology for efficient fat burning and muscle sculpting. Embrace the convenience of this cutting-edge device, accessible anytime, anywhere.
Welcome to the Next Era of Muscle Building & Fat Burning...
Experience the Tactical X Abs Stimulator: a portable, all-in-one muscle training device designed to rapidly define your abdominal muscles.
A marvel of modern technology and innovative design, the Tactical X Abs Stimulator is crafted for versatile use. Equipped with LED displays on each pad, managing workout intensity has never been simpler. It's suitable for novices and experts of all age groups, irrespective of their current physique.
The Unmatched Excellence of Tactical X Abs
Optimized for Swift Outcomes...
Premium Quality and Affordability

Tactical X Abs Stimulators are meticulously crafted from high-quality materials and cutting-edge electronics. With features typically found only in pricier models, no other product rivals its value for money.

Tactical X Abs Stimulators boast the latest in EMS body sculpting technology. Featuring an LED display, user-friendly USB charging, and offering 6 modes with 10 strength levels, your desired results will be swiftly attainable.
From the moment Tactical X Abs Stimulators are activated, they initiate a powerful attack on belly fat. The immediate engagement of your muscles is astonishing. As fat begins to vanish, well-defined muscles emerge.
Approaching 49, I recognized the vital importance of maintaining fitness and health, especially as we age. However, time and motivation were persistent challenges.
Honestly, I've never been a fitness enthusiast, though I endeavored to remain active and health-conscious. The pandemic disrupted my routine, and even after its conclusion, getting back on track seemed insurmountable.
As I approach 50, juggling my time between a newborn grandson and a full-time job has rendered focusing on my fitness objectives increasingly difficult. The inevitable weight gain was unavoidable.
The memory of that day remains vivid: assisting my wife with groceries, struggling for breath after climbing a few stairs. I felt utterly drained and embarrassed, wondering how I'd allowed myself to become so physically unfit. It struck me that unless I regained control of my health and enacted significant changes, I might not be there for my grandchildren in the future.
A Game-Changing Encounter with an Ex-Military Neighbor

Merely a few days later, during a Sunday family barbecue, we welcomed our next-door neighbor, an ex-military gentleman in his late 60s. His consistent physical fitness was evident, as always. Admittedly, I couldn't help but feel a twinge of envy while observing him enjoy a Budweiser, displaying a lean, muscular physique for his age, brimming with energy, captivating the crowd. He even partook in games with the kids, keeping up effortlessly.
How did he sustain such remarkable fitness amidst his busy work and family commitments? I needed to uncover his secret.
Later that day, we engaged in conversation, and I directly inquired about his fitness regimen. What he shared with me entirely transformed my perspective.
A New Breakthrough in Weight Loss and Muscle Building Technology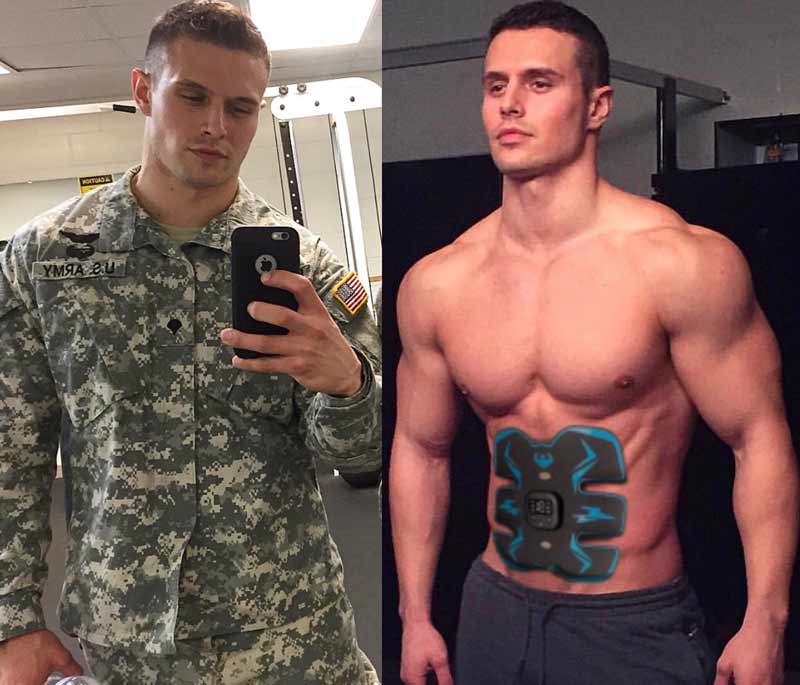 He disclosed his "secret": Tactical X Muscle Stimulator, a novel type of muscle stimulator. That was his entire routine! No gym, no sports—just the occasional bike ride when time allowed.
Initially, I was skeptical. A muscle stimulator? Like those seen in countless infomercials?
Then came the bombshell. This wasn't an ordinary muscle stimulator; it was a military-grade device utilizing EMS technology to facilitate fat burning and muscle sculpting.
He revealed that his military comrades introduced him to the device. Tactical X was designed by military engineers specifically to meet the fitness needs of soldiers in demanding conditions.
The most astonishing part? He used it merely 20 minutes each day as part of his morning routine. Although it seemed almost too good to be true, witnessing the results firsthand left me
Build muscle strength - For people over 50, maintaining muscle strength is vital to prevent age-related muscle loss and avoid diseases like osteoporosis, arthritis, and even type 2 diabetes. Also, you can't deny how important staying strong is for your mental and emotional health.
Improve weight loss - The Tactical X helps boost weight loss by stimulating your muscles to burn calories and fat more efficiently, making it easier to shed those extra pounds
Reveal abs & tone muscles - By targeting specific muscle groups, the Tactical X helps you achieve a more toned and defined look, making it easier to reveal those hidden abs and sculpted muscles, so you look better and feel better
Enhance range of motion - Using EMS technology can help improve flexibility and range of motion by working on muscle elasticity and joint mobility, making everyday tasks and movements easier and more comfortable
Relieve cramps - Regular use of EMS technology has been proven to reduce the number of cramps, as it helps relax and stretch tight muscles, providing much-needed relief
Improve blood flow - The muscle contractions stimulated by the Tactical X promote better blood circulation and reduce muscle soreness, lower blood pressure and promote heart health. By using the Tactical X you're not only supporting your muscles but also taking a proactive step towards maintaining a healthy heart
It's also 100% safe for people of any age to use, with no side effects. In fact, EMS technology has been around for years, and was even used by Bruce Lee in the 70s to improve his strength and workouts. The company behind the Tactical X stimulator took it to the next level by improving the technology and turning it into a portable, all-in-one muscle workout machine that burns fat and builds muscle in record time. It's like hacking your body into a full-blown muscle producing machine, but without the expensive gym memberships!
You know what's awesome about Tactical X? It's super easy to use. All you need to do is to stick it on your belly and arms, press one button, and you're good to go. Plus, there are 10 intensity levels and 6 different modes to choose from, so you can totally customize your workout to fit your needs. No fuss, no complications—just a simple, effective way to get fit!
My 4-Week Tactical X Abs Experience

Week 1
To my delight, the Tactical X Muscle Stimulator arrived at my doorstep just three days after ordering it. The moment I put it onto my belly, I was immediately struck by the impressive range of modes available, yet it was super simple to navigate.
After around a minute of playing around with different settings I found a setting I was comfortable with and left it on for 25 minutes to do its job and watched some TV in the meantime. Being a bit on the heavier side, I was worried that using the device would be uncomfortable or painful. But to my surprise, the Tactical X Muscle Stimulator was super comfy, and I almost completely forgot it was even on.
One week after using it for 20 minutes every day I was surprised at the results. My abs muscles were tighter and I could see some fat gone from around my mid-section. I also noticed my energy levels increased by a lot.
Best of all, I didn't even change anything about my daily routine. I used the Abs Stimulator while  watching TV, or walking in the park. On Day 7, I got on the scale and couldn't believe my eyes. But I still wasn't convinced. I wanted to wait and see the results in the upcoming weeks.
Week 3
After 3 weeks, all my doubts and skepticism had absolutely vanished! I am down 2 pant sizes after losing around the excess fat on my body. My love-handles have all but disappeared and can finally see my abs now.
Week 4
After the fourth week, I was very happy with my final results. I feel blessed to share this with other people who are struggling with their weight. I lost an additional few pounds in my final week which really surprised me.
What Do Other People Say About Tactical X?

While researching Tactical X, I discovered it's almost like a secret club, filled with happy customers:
"I'm blown away by the results. This product is a game-changer for anyone looking to tone their abs and get that coveted six-pack. It's incredibly simple to use and the technology is top-notch. I can wear it while I'm doing other activities, like walking or working at my desk, and still get a great abs workout. And the results? Wow. After just a few weeks of using the abs simulator, I can already see a noticeable difference in the tone and definition of my abs. It's truly amazing how effective this product is."
- Samuel Ryan - Atlanta, GA
"I've used it 3 times a day since I got it (yeah, I know it says once a day but I'm pumped!!) I can honestly feel it working. I physically feel my side-abs hardening and my lower tummy (where my belly got saggy thanks to parenthood) is transforming from the inside out. This one kick a** and I love it"
- Richard Miller - Portland, OR
"I really like this product! It is very easy to use and gives your muscles a great workout. I started out at the lowest settings and then just increased the intensity until I found what worked best for me. The charge on the device also lasts a really long time. "
- John Winters - San Antonio, TX
Conclusion: is it worth it?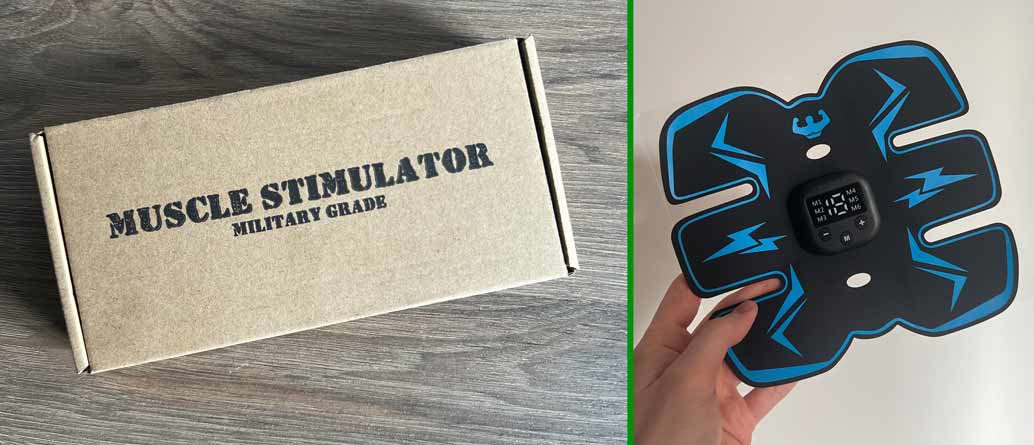 Absolutely yes, and it's easy to see why.
NOTHING is more important than your health, especially as you age. And fitness is key to well-being and feeling your best. With innovative tools like Tactical X, achieving and maintaining your fitness goals has never been easier, even with a busy lifestyle.
Discover Why Tactical X Simulator™ Outshines The Rest.
Experience Unmatched Performance and Accelerated Results...
HIGH QUALITY & AFFORDABLE
Constructed with premium materials and advanced electronics, Tactical X Abs Stimulators boast features typically exclusive to high-end models. Their unparalleled value for money sets them apart in the market.
CUTTING-EDGE INNOVATION
Tactical X Abs Stimulators feature state-of-the-art EMS body sculpting technology. Equipped with an LED display, convenient USB charging, and offering 6 modes along with 10 intensity levels, you'll swiftly attain your fitness goals.
FAST RESULTS
The moment you switch on the Abs Stimulators, they begin targeting your abdominal fat. You'll be amazed at how promptly your muscles engage. As the fat dissolves, well-defined muscles start to emerge.
Tactical X Abs Stimulator Features
(All Over Body Workout)
What Makes Tactical X Abs #1
IT HAS THE BEST FEATURES TO ENSURE RAPID RESULTS...
LATEST TECHNOLOGY
Tactical X Abs Stimulators have the latest in EMS body sculpting technologies. With LED display, easy charge USB, and 6 modes and 10 strength levels, you'll achieve your desired results rapidly.
RAPID RESULTS
Tactical X Abs Stimulators starts attacking your belly fat the second you turn it on. You won't believe how quickly you feel it working your muscles. As the fat starts to melt away, ripped muscles start to appear.
GET 60% OFF TACTICAL X ABS STIMULATOR - WHILE STOCKS LAST!
Customer Testimonials
FIND OUT WHAT TACTICAL X ABS USERS HAVE TO SAY...
"Very good device. As soon as I put it on my abs, I could feel it working. Received mine last week, can see some results already. Would recommend to anyone."
⭐⭐⭐⭐⭐  STEPHEN MAJOR  | 🛡️ VERIFIED CUSTOMER
"The truth is, I felt it working as soon as I attached it to my stomach, arms and legs. I instantly felt it working my muscles. Slightly strange feeling at first, but I love mine. Thanks."
⭐⭐⭐⭐⭐  CHRIS THISTLE   | 🛡️ VERIFIED CUSTOMER
"I bought one of these a few years ago. Had some results with that one, this 2022 version is soooo much better. Beach body here we come!"
⭐⭐⭐⭐⭐  JUSTIN WILLIAMS   | 🛡️ VERIFIED CUSTOMER
"My boyfriend bought me this as a surprise gift. It surprisingly works really well.  It's toned my arms just enough and took off a little fat around my mid-section."
⭐⭐⭐⭐⭐  TINA MOORES   | 🛡️ VERIFIED CUSTOMER
What are the precautions I need to be aware of before using ab stimulators?
It's advised not to use EMS devices if you have an electronic implant (defibrillator, pacemaker, etc.) or suffer from a heart condition; you are pregnant; suffer from cancer, epilepsy. 
*Always seek medical advice from a professional practitioner if unsure.